"The power that made the body, heals the body"
Step #1: Initial Consult
Book a FREE consultation where we get to know you and discuss your problems. During this visit we will schedule all the necessary x-rays. 
Step #2: Seeing Is Knowing
We don't guess when it comes to your health. Before starting your care, we schedule very specific x-rays to identify the root cause of your pain. 
Step #3: Getting Started
Dr. Graf will walk you through your x-rays, show you whether or not your pain is coming from your spine and create a personalized treatment plan to kick off road to recovery. 
Schedule Initial Consult
For over 10 years,  Dr. Justin Graf, has helped 1,000's of patients regain their quality of life and become pain free without drugs or surgeries. He does this through a proven, plan based chiropractic care.


Click to Schedule Appointment in our Emmaus Office
Patient Testimonials
We are getting amazing results right here in Emmaus.
Over 50 ⭐⭐⭐⭐⭐ reviews on Google!
Facebook Reviews
Over 30 ⭐⭐⭐⭐⭐ reviews on Facebook!
Thanks for the amazing adjustment!! I felt my whole body relax almost immediately and am looking forward to a great nights sleep!! It feels amazing when my nervous system functions optimally!!
April C. Olszyk
2020-06-03T01:26:05+0000
Abundant Health Chiropractic is one of a kind. I started my back healing with a education class about how important is spinal health. Dr. Graf is very openminded and aware of how important it is to take care of our bodies. The class was very informative. He also made sure I have ex-rays done before we started correcting and adjusting. My spine was not in great shape but just after 3 weeks I can see a big improvement. I sleep better, I have more energy, I am more focused, I am ready to take action. I really recommend Abundant Health Chiropractic. Its very important to take care of your spine. Misalignment of spinal vertebrae and discs may cause irritation to the nervous system which could affect the structures, organs, and functions. I hope to see you there.
Marta Smiertelny
2020-03-10T17:54:04+0000
I highly recommend Dr. Graf and Abundant Health Chiropractic. I was introduced to Dr. Graf through my significant other who sought out treatment with him after a motor vehicle accident in November. There was an instant connection between us and Dr. Graf. His approach to care is right in line with our way of living. The compassion and care is unmatched. The monthly workshops have dramatically changed our lives. There is a wealth of knowledge that Dr. Graf and Danielle share with patients simply out of encouragement and love. The atmosphere at the office is welcoming and serene. We felt like family instantly. I began my chiropractic care recently and am so excited to continue on the path of better health and wellness. Dr. Graf has educated us and given us an amazing gift of a better life. The Abundant Health Chiropractic family, Dr. Graf and Danielle are truly a blessing. Our lives are forever changed – thank you so much! Don't wait until you feel pain or are injured to seek chiropractic – it will change your life!
Lauren Ann
2018-07-02T19:43:29+0000
I would highly recommend seeing Dr. Graf! Two years ago, I broke my back and was unable to move or walk for almost 3 months. As a result of the injury, I was also getting 2-3 migraine headaches a week. Since seeing Dr. Graf, I am back to my active life style. I do intense workouts and heavy weight lifting 3-5 times a week. My headaches have also decreased to maybe 2 manageable ones per month. Please go see Dr. Graf. It will change your life!
Nicole Gordienko
2018-06-30T13:19:49+0000
Back in December I pulled my back out and went to my primary care doctor first. They prescribed muscle relaxers and sent me on my way. I didn't feel any relief after 48 hours so I called Dr Graf and set up an appointment. After my first adjustment, I felt some relief. I've been going 3 times a week since then and am back to 100%. Thanks Dr Graf!
Zachary Snyder
2018-06-18T20:01:51+0000
2yrs ago i was in major car accident which then left me with lots of back pain. Daily taking of medications (prescribed and over the counter), physical therapy and sleepless nights was part of my daily routine for comfort. But nothing seems to work. However, one day at work the pain reaches it max and in small talk with my coworker she recommended me going to where she goes 'Abundant Health Chiropractic' to check things out . Yes, and just like some young people I put it of for a year hoping it will get better with time, But I wasn't successful. Finally, I follow through with the recommendation and now i am a firm believer in Chiropractors. Currently, I am still in treatments and doing Awsome, no longer has to take daily medication and sleeping more than ever. Big big shout out to Dr Justin Graf for always having my BACK and THANK YOU to my dear friend Kathy for the recommendation.
Tricia Patrick
2018-06-15T15:21:18+0000
In just over one month of being treated by Dr. Graf, my lower back problem has immensely improved! I am enjoying the freedom of good health in my retirement, doing the things now that I didn't have time for while working!
Victoria Ruger
2018-06-15T14:17:27+0000
Outstanding Care. Dr. Graf is one of a kind. Knowledgeable. Compassionate. Kind. Skilled. He is passionate about what he does and has a burning desire to educate. I have had chiropractic care on and off for most of my life, and I can honestly say Dr. Graf is the first doctor to get me moving the way I need to be moving! Not only that - he has helped to me understand the importance of spinal health to the overall health of my whole body and all it's systems. I deal with chronic pain and chronic fatigue. Not only has my pain been significantly relieved, but more importantly, my overall health has improved. I know without a doubt that my care here has been a huge piece of that improvement. I am so grateful for taking the leap of faith to see him! There is no looking back!
Eliza Rush
2016-12-26T18:50:51+0000
I have been a patient of Dr Graf for a few years now. My main problem has been lower back pain and after seeing Dr Graf I have seen tremendous results. We went over my alignment issues and I have found him to be very personable and informative. He is truly interested in the well being and life-long care of his patients. I have recommended him to my family and friends. He does wonderful work and you won't be disappointed. You can even make appointments and manage your appointments online!! Very well appointed office too. Try him!
David Perkins
2016-12-06T14:40:31+0000
Always very personable and professional attitude. Clean office and friendly staff. I come two-three times a week and had my day to day life comfort level totally reprogrammed. I feel much better and less migraines! I recommend Abundant Health Chiropractic to anyone and everyone! It's worth the drive and the chance to lengthen your life. I thank my fiancée for setting up the consultation.
Sara Witt
2016-10-27T13:56:36+0000
Dr. Graf truly cares about your health. He thoroughly explains what he's trying to do with his adjustments and how a properly aligned spine can alleviate many bodily issues. I came to him with lower back pain that I was sick of trying to hide with pain killers...in a few weeks, the pain was gone and currently I'm back to weight training and running. He has given that back to me... and I have no fear of re-injuring my back...I actually feel stronger than before! I recommend Dr. Graf every time I get a chance.
Mike Mihalik
2015-05-16T11:28:23+0000
 Emmaus Chiropractor
Contact Us
Phone: (610) 421-8854   Fax: (610) 421-6115   Email: frontdesk@abundanthealthchiro.com
Office hours
Adjusting Hours:
Monday 9am-11am; 3:00pm-6pm
Tuesday 4pm-6pm  
Wednesday 9am-11am; 3:30pm-6pm
Thursday 3:30pm-6pm
Friday CLOSED
Saturday 9am-11am
Sunday CLOSED
Schedule an appointment
To schedule an appointment please call our office at (610) 421-8854.  Click here if you prefer to request an appointment online.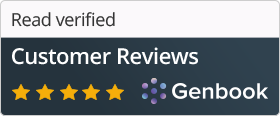 Office Location
502 Chestnut Street
Emmaus, PA 18049
Schedule Initial Consult
For over 10 years, Dr. Justin Graf, has helped 1,000's of patients regain their quality of life and become pain free without drugs or surgeries. He does this through a proven, plan based chiropractic care.


Click to Schedule Appointment in our Emmaus Office
What patients are saying about Dr. Graf
He cares about your long-term health!

Justin is a genuinely happy chiropractor who is patient and very helpful. This practice cares about the actual needs of the person for their long-term health and are very efficient with helping their patients!

Feeling so much better!

My boyfriend and I both train Jiu Jitsu regularly that it started taking a toll on our bodies. We both felt so much discomfort along with migraines that we knew we had to listen to our bodies! After attending a few chiropractors and feeling like they didn't do anything, a friend of ours referred us to Dr. Justin Graf. We have only seen him three times, and we both notice such a difference. Not only with our pain, but he took the time to educate us as well. I don't ever post reviews, but I truly believe this is worth the post! His Facebook page offers a ton of information, and he is willing to listen to help! That was a big deal for us! Someone taking the time out of their busy lives to help others beyond their hours! How awesome is that! If you're looking for a great chiropractor, check their website, their Facebook, and call for an appointment!

I can chew gum without pain again!

Abundant Health is amazing and they have helped me immensely with my TMJ/Neck and back issues. I have been seeing Dr. Graf for about 4 months and he is helping me attain my health goals and get on the road to being pain free. I have noticed considerable gains in movement as well as a decrease in pain and headaches. He is willing to listen to any and all questions and genuinely cares for his patients! I can now chew gum again thanks to him, something I haven't been able to do in several years due to my TMJ. Highly recommend.

Chiropractic has truly saved my life!

Dr. Graf is amazing! If you are experiencing issues with your spine or headaches, I highly recommend going to Abundant Health Chiropractic. In March 2016 I fractured my spine. After spending 3 months immobilized, a summer of PT that didn't help, and countless visits to Lehigh Valley Spine Specialists who kept shoving pain meds and muscle relaxers down my throat, I decided to give chiropractic a chance. Dr. Graf ordered x-rays and showed me specifically where the issues were in each vertebrae. After treating with Dr. Graf for three months, I was finally able to make it through a full day of activity and return to doing the things I used to to pre-injury. I have been treating with Dr. Graf for almost 9 months now and I have recovered from my injury 100%. Dr. Graf has an extensive knowledge of chiropractic medicine and takes the time to educate his patients as well. He also re-orders x-rays and reviews to show his patients their improvement. The office is welcoming and the staff is very friendly and inviting. Chiropractic has truly saved my life. If you are considering visiting a spine specialist or thinking about cortisone injections, I highly recommend saving yourself a lot of frustration, time, and money and go to Dr. Graf.

Personable and Informative

I have been a patient of Dr. Graf for a few years now. My main problem has been lower back pain and after seeing Dr. Graf I have seen tremendous results.  We went over my alignment issues and I have found him to be very personable and informative. He is truly interested in the well-being and life-long care of his patients. I have recommended him to my family and friends. He does wonderful work and you won't be disappointed. Try him!

Migraines Gone!

Dr. Graf and his chiropractic plan is the only treatment that has saved me from having debilitating migraines which had been previously impacting my life multiple times per month for over a decade.  Since I began treatment approximately one year ago, I've had one migraine that couldn't be interrupted.  Dr. Graf is a truly caring professional who does a superb job at educating how chiropractic care impacts a person's overall health.  His level of knowledge, passion, and down to earth style is unprecedented amongst medical professionals and I would recommend him without reservation."
Chiropractic Care May Help You With
Family Care/Pediatrics
Sinus Problems
Tinitis
Scoliosis
Sleep Problems
Acid Reflux
TMJ
Asthma
Leave a Review
Google link the bottom
Allison Stevenson
12:36 18 Sep 21
This is definitely the kind kind of chiropractor that gives them a bad name. I fully believe in the benefits of a chiropractor but he fully turned me off from it. Basically insinuated that I was killing myself if I didn't join his program for 3 months+. Shamed me for being the breadwinner of my household and not being able to take time away from work 3-4 days a week to come to his office. 0/10 do not recommend.
Darline Miller
01:48 18 Aug 21
Abundant Health Chiropractic is one of the best place I've ever been to. From my first visit the staff was pleasant and welcoming. Dr. Graf is very passionate about the care of his patients, and he is also a man of faith. For me, that was a bonus to be able to talk to someone that love God. He also take his time to educate you about your overall health. Prior to seeing Dr. Graf, my neck was a mess, but now I have no pain in my neck and no tension in my shoulders. If anyone out there is skeptical about trying a Chiropractor, I would highly recommend that you try Dr.Graf.
Wayne Lawler
13:44 06 Aug 21
Dr. Graf is by far the best Chiropractor I have been to! He's personable, relatable and genuinely wants to see his patients succeed. The environment is welcoming and always friendly. Great location close to the triangle in Emmaus!
Mel Gallagher
23:52 06 Jul 21
Excellent Chiropractic adjustments and care with great staff and easy to schedule appointments. I now have full range of movement in my neck and no pain. Highly recommend.
junior mendoza
22:24 31 Mar 21
I've never been to a chiropractor before so of course I was a little hesitant at first about it, but that only lasted until my first visit with Dr Gaf. He took the time to explain to me in (normal people talk) what health really is. And it has nothing to do with how you feel. I could tell right away that he was passionate about what he was teaching, and was very knowledgeable. Every time I go in there I always feel welcomed and get attended to right away. Also gotta mention Kayala for keeping all the paperwork on point and answering any questions I had. I would def recommend anyone to come here and try it out...you won't regret it.
Nicole Gordienko
20:27 31 Mar 21
Dr. Graf is amazing! 5 years ago, I broke my back. I have since achieved multiple fitness goals consisting of power lifting over 250lbs. I continue to go to Dr. Graf to maintain my spinal and overall health. If it weren't for him, I wouldn't be where I am physically today. The environment is always warm and welcoming. I highly recommend.
Bryn Fragoso
12:56 30 Mar 21
Dr. Graf is very knowledgeable and cares about the success of his patients. He takes the time to explain treatment, go over x-rays, and exercises to do to in between adjustments. Highly recommended going to him!
Jessica lawless
14:03 27 Mar 21
Very comfortable atmosphere. Kind and friendly. Dr. Graf is thorough and very informative. So happy I started my road to recovery here.Highly recommend.
Liz Papa
14:02 26 Mar 21
As an active Mom, I was taken out by a sudden lower back injury. Not sure which recovery path to take, I am so grateful I chose Dr. Graf. Thorough evaluation and education is provided in a comfortable and calming manner. Dr. Graf will go above and beyond answering questions and providing valuable information on technique, recovery, exercise and overall health. His passion for healing, health and fitness shines through. I couldn't feel more comfortable and confident in working with him on my path to recovery. Would give 10 stars if I could!
carol bowers
21:55 25 Mar 21
I was very apprehensive about going to a chiropractor. I am so glad that Dr Graf is my 1st experience with one. I would recommend him to anyone. Explains all that he finds and what he is going to do to help the best he can. Very personable also!
A F
21:51 25 Mar 21
I found Abundant Health Chiropractic during a period of time when I was being debilitated by back pain (from 2 herniated disks). Having been to chiropractors in the past I was looking for a practice that would take xrays and help get to that root of my problem. Dr. Graf has been amazing. I've seen huge improvements & can confidently say I'm on the road to a total recovery. It's so easy to schedule adjustments & everyone at Abundant Health is so friendly & helpful!
Arie Banko
14:27 17 Feb 21
Thanks to Dr. Graf, I am finally on my way to addressing my neck and back issues! I was a first time chiropractic patient walking in. He was thorough in explaining the spine and the process to healing, and made me feel comfortable during the adjustments. I highly recommend him.
David Moseley
13:33 17 Feb 21
My chiropractic appointments are without a doubt the highlight of my week. The life changing adjustments, combined with great conversation, truly make Abundant Health Chiropractic the best option for my overall health. Dr. Graf and his team focus on their patients, and the results speak for themselves.
Aurelie Wagner
03:44 17 Feb 21
Cannot recommend this enough. I've had headaches and back pain for years and finally I've found relief here. But the best part is that Dr. Graf takes the time to teach you about the spine and how everything connects so you have a better understanding of what's going on and how to work on correcting the issues for the future.
Alisha Moser
22:20 16 Feb 21
I'm April of 2020 I started seeing Dr. Graf. I came in for lower back pain not even realizing how bad my neck, posture and rest of my back were. He gave me an x-ray right away and started me on a treatment plan. My posture was horrible with a hunch back and since I've starting coming my posture has improved so much, my lower back pain is gone, my headaches are gone from my loss of neck curve. There's a noticeable different and it's done wonders for my confidence. I've seen so much improvement throughout my entire spine and even my workouts have gotten better since I started coming here. I would definitely recommend him and this place to anyone looking for a quality chiropractor who does the most for his patients!
Victoria Williamson
20:51 15 Feb 21
I love this place! From the beginning Dr. Graf has been great. He is very thorough when going over results and starting a treatment plan. The overall experience has been very educational and I can't wait to see the results. Thanks Dr. Graf!
James Gall
20:50 15 Feb 21
I've been going for over a year and would recommend everyone to see a chiropractor! My body and mind feel great! I'm not as achey, tired, or plain miserable like I was. Dr. Justin takes his time and does it right. Not only is he great at what he does but we have great conversation each time as well.
Hannah
19:58 12 Feb 21
Very thorough & informative chiropractor! Relaxed and welcoming environment.
Michaela Buchwalter
00:47 29 Jan 21
I've seen maybe 5 chiropractors over the last 7 years, desperately trying to find any kind of relief. They each helped initially, but no one was able to handle long term and no one, NO ONE, even so much as offered an x-ray to be done. 7 years later and my first x-ray shows all kinds of subluxations and even bone spurs! So here I am, 24 years old, having multiple places of subluxation and disc issues and BONE SPURS! In just the 3 month initial period with Dr Graf, I already feel so much better than in any other 3 month initial period with other chiropractors I've been to. I can't speak highly enough to my friends and coworkers about this office and the attention to detail to make you feel the best you can.
James mcgee
12:48 28 Jan 21
I fully recommend Abundant Health Chiropractic to anyone who is having back or neck issues or who just want to feel better. I have gone to many different chiropractors over the years and Dr. Justin Graf is the first doctor who I felt really took the time to evaluate and explain in detail what issues are causing my pain and how he plans to address the issues with a holistic approach. He doesn't just have you come in for adjustments. He sets up a full range of exercises to do outside of the office which are to not only help the process but also help in making permanent improvements. His office assistant Kalaya is very nice and will help you with any scheduling requests.
Teala Brank
19:47 28 Mar 20
If you are looking for a great chiropractor, look no further! Dr. Graf is absolutely wonderful. He is full of knowledge and actually cares about you and your health. He has opened my eyes to a new way of thinking about my health and what goes on inside my body. Thank you so much Dr. Graf!
Jason Valvano
22:48 02 Mar 20
Came to Dr. Graf with a heavy case of spine issues. He was very informative of reasons why chiropractic care is important not only for my spinal issues but overall well being. I am would highly recommend coming to see him and see how you can improve. I am a 29 year old male and didn't want to admit I needed help but needed it more then I knew. Not only has my nerve pain gone down dramatically I am physically more flexible and a better movement overall. Side note my sleep had dramatically gotten better. I hope the same for you!
Bill McKenna
21:50 30 Jan 20
I've known Doctor Graf even before he started his own Practice. He was my Chiropractor when he worked for someone else. I knew from the moment he started his own practice he would be extremely successful. He is an amazing, super nice guy and takes time to actually care about his patients. Guaranteed - you will never find a better chiropractor.
Cindy Pappas
11:02 30 Jan 20
Dr. Graf is very personal and caring . He takes the time to really know you and make you feel very comfortable. I have started a weekly routine and feel the difference with my back. Sleeping pain free .
Lynette Romig
21:34 29 Jan 20
Very knowledgeable and genuinely cares about his patients. I have been a patient of Dr. Grafs for over 3 years. He really took the time to discuss my problems and didn't just set up a plan for me but sat me down and reviewed it with me. I felt like I was involved in my treatment. He has gotten me to the point where I am pretty much pain free. Would highly recommend!
Nicholas Pappas
00:42 29 Jan 20
I have nothing but good things to say about Abundant Health. Dr. Graf makes sure x-rays are done when you begin so that he knows what the issues actually are instead of just cracking your back and hoping for the best. He walks you through the x-rays as well to make sure that you also understand the issues. He also provides supplemental resources that you can use at home to aid the process. I have had a great experience and results since I started there.
Steven Kolbe
01:48 23 Jan 20
Dr Graf is a special guy who is dedicated to his work and does an amazing job. I've been to a lot of chiropractors in my day. Dr. Graf is at the top of the list.
Holly Walls
14:35 21 Jan 20
My experience at Abundant Health has been nothing but positive. I've visited a few others in the area & none come close to the knowledge & care I've received here. Highly recommended!!!
Tiffany Costenbader
16:13 20 Jan 20
I was dealing with quite a few problems from migraines to bad cramping during menstrual cycles. I was referred to Dr. Graf. He sits down with you and looks over x-rays to see exactly what is going on, and then sets appointments and individualized care plans! After 3 months of getting adjustments my headaches and migraines no longer exist and the cramping from my menstrual cycle has improved significantly!
Edith McKenna
23:30 14 Jan 20
My husband and I have been patients of Dr. Graf since he opened his practice. He takes time to understand your symptoms and explain his treatments in detail. I was experiencing dizziness and back pain and saw immediate relief. We continue to receive adjustments as part of an ongoing program designed for our health. I've been to other Chiropractors and there is no comparison. I would highly recommend him to everyone.
Geoffrey Rogers
16:12 23 Dec 19
Dr.Graf doesn't just do crunch and release chiropractic. He adds correction, movement and exercise to keep you healthy long term. It's a whole body health approach that's effective.
Carol Moyer
21:19 31 Oct 19
I owe it all to Dr Graf for getting my back on the right track! After the initial consultation and x-rays I have been receiving weekly adjustments for the past two years.I can finally walk in confidence knowing that I am pain-free on a daily basis! He is very personable and Cassie is flexible with my schedule.Dr Grafs passion for getting everyone healthy is evident. If you're looking to heal your body I highly recommend Abundant Health Chiropractic..
jean dechristopher
16:45 31 Oct 19
Dr Graf is a very knowledgeable practitioner who cares about maintaining total health and nutrition as well as adjusting your back. He individualizes his treatment according to my needs and always answers any questions I may have. I'm very happy with the results of his chiropractic preventive maintenance adjustments of my degenerating back and neck and I highly recommend him to anyone interested in maintaining their overall health.
Tiffany Yarrish
13:16 19 Oct 19
This place is amazing. I lost the curve in my neck which was causing migraines and other physical symptoms. The adjustments plus videos and exercises have helped so much. The headaches are way better and I'm still a work in progress. Dr. Graf and Cassie are fantastic and go way above and beyond. They are also fantastic at working around my work schedule. This should be your go to place.
Marilyn Hartman
13:21 16 Oct 19
Very friendly and welcoming environment!First visit ever to a chiropractor's office for myself and Cassie (Cassandra) made it a pleasant experience with her welcoming smile and informative chat. Dr. Graf was friendly, professional and thorough in his initial consultation.
Sherry Wohlbach
15:09 14 Oct 19
Dr. Justin Graf & his wife Danielle, and Cassie are wonderful!! You walk in the door, and are greeted immediately. If you have chronic pain, Justin will fix it with the use of X-rays. I have not had any headaches since 2012! Thank You to the entire team!
Wendy Godshall
18:25 10 Oct 19
I was suffering from neck and shoulder pain for months. . I initially had a few visits with an orthopedic surgeon who was ready to operate on my shoulder. I decided to advocate for myself and get a second opinion. After my initial consultation, I knew that if anyone could help me Dr. Graf could. The use of x rays was instrumental in teaching me why I was having pain. I am about 9 weeks into my treatment with Dr. Graf, and I no longer have any pain. This is a testament to the power of chiropractic. No surgery was necessary. I didn't have to take time off of work or pay my high deductible, and I have seen improvements in my overall wellness! I invested in my health and it has paid off!
kenneth katz
21:26 08 Oct 19
Excellent clinician and terrific person who is interested in helping patients. I would recommend Dr Graf without hesitation to anyone with spine related issues.
Gwen Hayward
20:50 08 Oct 19
I've suffered with migraines for as long as I can remember- always thinking they were something I had to "deal" with. I could not have been more wrong. Dr. Graf has opened my eyes to the benefits of chiropractic care and I cannot express how much this has helped with my overall health. He is very passionate about what he does and overall health and wellness. I have been going to this office almost a year now, and looking back, question how I went so long without this before!
Alyssa Bonenberger
18:20 07 Oct 19
This is my first time going to a chiropractor and it truly has changed my life. I have more energy and haven't had serious neck pain since Iv'e been going. Dr. Graf is the best! He and staff and very welcoming and are full of information.
Matt Stalter
14:36 07 Oct 19
From the beginning of treatment and for over 3 months, every correction is backed with information about my body so I know how I'm effected. Starting with an X-Ray and detailed adjustment plan, I've not only felt better after every adjustment, but I've functioned better. This includes increased metabolism, loss of anxiety and stress, reduced back and neck pain, and drastic improvement in my migraines. Dr. Graf works hard with each patient and personally attends to each one with care as if they were his own family. A must add to any person's weekly schedule for a healthier lifestyle and better quality of living.
Karen Getz
03:12 05 Oct 19
I HAVE BEEN GOING TO ABUNDANT HEALTH CHIROPRACTIC FOR ABOUT 3 YRS . FOR ARTHRITIS & SPINAL ADJUSTMENTS. DR GRAFF IS NOT ONLY AN EXCELLENT CHIROPRACTOR . BUT HE CARES FOR THE WELLNESS OF HIS PATIENTS. HE IS VERY PASSIONATE ABOUT TOTAL HEALTH THREW ADJUSTMENTS , BUT ALSO EXERCISE, STREACHING. HE IS CONSTANTLY LEARNING OFF WAYS TO HELP HIS PATIENT'S HEALTH. IF YOU ARE LOOKING FOR A VERY EXCELLENT CHIROPRACTOR IN THE LEHIGH VALLEY HE IS LOCATED IN EMMAUS ON MAIN STREET . IF YOU HAVE HEALTH CONCERNS HE WILL MEET WITH YOU FOR A INTIAL CONSULTATION . HE WILL REQUEST YOU GET A X RAY SO HE CAN SEE . HOW YOUR SPINE IS ALIGNED. THEN HE WILL DISCUSS WITH YOU A TREATMENT FOR ANY PHYSICAL PAIN OR PROBLEMS YOU MAY HAVE . I SEE HIM EVERY 2 WEEKS & HE IS A BLESSING . HE IS A VERY CARING, COMPASIONATE , GOOD MAN . I AM PROUD OVER THE YEARS TO ALSO CALL HIM MY FRIEND . THANK YOU SO MUCH DR JUSTIN GRAF FOR YOUR WONDERFUL CARE BRUCE GETZ
Oakie Schmay
12:08 03 Oct 19
Great guy & very thorough chiropractor. Awesome staff as well!
Kellie Beck
13:20 23 Jul 19
Started with lower back pain right before my trip to Las Vegas and could not get into my regular chiropractor so i decided to give Abundant Health a try. Best decision ever! He helped me get my xrays quickly and saw me for a visit before i ever left the Lehigh Valley. My back feels better then it has in a long time, even with going to a different chiropractor for a few years.
Germarie Aponte
21:42 22 Jul 19
My husband and I have been going to Dr. Graf for almost a year. He and his team are very pleasant to work with. They make you feel so at home. Dr. Graf is very informative when it comes to talking about your health. I would highly recommend Dr. Graf as your family Chiropractor!
Lindsey Robinson
21:22 16 Jul 19
Awesome chiropractor! Dr. Graf has helped me become nearly headache and migraine free after years of suffering from them. Highly recommend this office.
Justin Kimbrough
01:17 11 Jul 19
I've never been to a chiropractor prior to visiting Dr. Graf, but my friend highly recommended him, and I'm very glad that I've made the choice to give it a try. I have felt so much better and overall have more energy since seeing Dr. Graf! Thank you so much!
Mya Rose Rodgers
21:19 08 Jul 19
Since coming to Dr. Graf my back has been feeling so much better even while still doing cheerleading. I highly recommend seeing Dr. Graf.
Mary pane
15:14 02 Jul 19
I have been going to various chiropractors for 20 years. Dr Graf definitely is one of a kind in his unique approach to healing and adjusting clients. He is extremely dedicated, knowledgeable and through. After a few adjustments my sinus began to drain, it felt wonderful 😀! Both my husband and I highly respect and recommend Dr. Graf!
Shane Follweiler
13:59 30 Jun 19
I believed that I had a pinched nerve in my lower back. Got some recommendations to check out Abundant Health Chiropractic [Dr. Graf]. When I made my first visit, I knew right away that he cared about my issue. He sent me for x-rays and found some other underlying conditions. Yesterday [6-29-2019] was my 12th visit and I can truly say that I am feeling much better!! Thank you for your understanding as to the pain that I was really in. I recommend him to all of my friends.
Lisa Fritz
17:28 29 Jun 19
Dr. Graf is very knowledgeable and takes the time to get to know each one of his patients! I highly recommend Abundant Health Chiropractic!
Lucia Meitzler
02:53 31 May 19
I had horrible back pain which I blamed on various other reasons. Following a car accident, I learned that I had degenerated disc and the ER doctor recommended me to see a chiropractor, Dr. Graf. While it took me almost 3 month to actually make that call, it was a life hanging decision and one of the best I ever made! I'm my old self again and my energy levels are just wonderful!
Peter Kehs
20:08 20 May 19
I had a wonderful experience going through my treatment.
George Awad
02:11 26 Apr 19
My neck and back feel brand new after going to Dr. Graf
Pippa Laevey
14:14 16 Mar 19
They're good at what they do, and what they do improved my health. Definitely worth a shot if you have any long lasting health issues.
Mel S
13:51 06 Feb 19
I've been a patient of Dr. Graf for almost 2 years and my whole experience has been positive and life changing. I'm specifically writing today about my most recent experience in case this helps anyone else who may be pregnant and considering having Dr. Graf perform the Webster Technique. I have continued to see him throughout my whole pregnancy and the movements and adjustments by him were done with gentle care and has been completely safe for my baby and myself. As I approached 35 weeks pregnant, my baby was still breech, so I had brought this to Dr. Grafs attention. At that time he had recommended adding the Webster Technique into my adjustments to help create the space for my baby to turn. After my first adjustment adding this in, I could tell that my baby had started to move toward the downward direction the very same day I had the first adjustment done. After the second adjustment, again the same day, my baby had managed to find the room to be able to do a full flip and is now head down! I am so grateful that I now have an opportunity to deliver this lil guy naturally! Everyone and everyones body is different, so there is no 100% gaurantee this would work for everyone, but it certainly worked for me!
Gary Vlaeminck
18:23 05 Jan 19
I honestly can't speak highly enough about Dr. Graf and his approach to chiropractic treatment. The education he gives and the personal attention he applies to your specific ailments and condition is brilliant, as well as reassuring. I would recommend anyone I know go to him for an x-ray and an evaluation, even if you don't think you have an issue to address!
Victoria Rundle
15:10 03 Jan 19
Dr. Graf is by far the best chiropractor I have ever been to - and I've been to many. I started receiving chiropractic care when I was in high school. I had lower back issues that hindered my ability to play field hockey and ride horseback. Up until this past February, I have never had an xray to find the actual cause of my pain (after seeing multiple chiropractors). His initial plan is what made me truly, 100% believe chiropractic works. Yes, I believed in it before because my back felt better but this, this was awesome. He takes before and after xrays(for me it was 3 months). The complete change I saw in the short amount of time was amazing! Dr. Graf is always upbeat and energetic. He is always willing to talk to you about chiropractic care and throughly answers any questions you have about it. I highly recommend Abundant Health Chiropractic!
Erika Jufre
20:39 02 Jan 19
Dr. Justin Graf & Danielle have been so wonderful and they have me as a patient for life. I was suffering with back, shoulder & neck pain. I was even starting to get daily migraines. The pain started 2 years ago from daily sitting at an office and with the start of my Lash extension business. As a Lash Artist I am constantly making the same micro movements, sitting and looking down. I knew i had to do something if i wanted any kind of longevity in my chosen field and that's why I went on a search for the perfect chiropractor.I am now pain free after just 3 months and absolutely no migraines. I highly recommend them to anyone who is having similar symptoms i once did.
Rob Moyer
01:31 02 Jan 19
After playing sports for many years, I was inquisitive on the condition of my spine after going through my wife's consultation appointment to review her spinal x-rays. I decided to get x-rays taken and have Dr. Graf review them and I'm so glad I did. After my first adjustment, I found that I had more energy and felt great.Dr. Graf provides me with thorough information and answers any questions I have, so I know and understand my spine and how my body depends on it being in good condition.I would recommend Abundent Health Chiropractic and Dr. Graf to anyone that would need chiropractic care.
Lori Clemens-Moyer
00:22 02 Jan 19
I was recommended to Abundant Health Chiropractic by my primary care physician initially because of hip pain but my neck had also bothered me for years. Dr. Graf did a thorough evaluation, including Xrays, and then developed a plan to treat my "challenges." It has only been two months but my hip and neck already feel ALOT better. He provides simple exercises to do at home as well. Continuing my chiropractic care with Dr. Graf will enable me to improve my overall health and mobility for the future!
Justin Mercer
22:45 01 Jan 19
I have utilized chiropractic care since grade school to keep my health and body aligned. When I met Dr Justin Graf 6 years ago, his knowledge and passion was impressive. What struck me the most was his desire to truly understand each patients health and personal goals. He is a top notch doctor with a focus on overall wellness. I have lived in Chicago, Pittsburgh and Emmaus and the care given by Dr Graf is top notch. I highly recommend seeing him for regular adjustments to achieve your best self and health in 2019!
marc Allen
20:13 17 Oct 18
Dr Graf is serious about his patients' health. He provides the chiropractic care that corrects any issues and aids in any wellness goals that a patient has. I'm in for about a month and I have noticed improvements in my many years of ignored ailment. I am looking forward to the next phase of maintaining good health. And, am glad I found a practitioner that is interested in my overall wellness
Melissa Miller
13:50 13 Sep 18
I am about a little over a month in to my chiropractic adjustments and I am beginning to feel like the woman I have known was always inside, is coming to life. It all comes down to believing in yourself and knowing that showing up for my visits with Dr. Graf is the key to getting better. Coming here three times a week is a big commitment and of course I get adjusted, but more than that I get educated by Dr. Graf on ways to be healthy from the inside out. I look forward to taking time out of my busy day and focusing on improving ME while I am in this place. I never feel afraid to ask questions if I have concerns about the process because Dr. Graf has shown me that the most important thing is to have his patients understand, be healthy and feel good about life. He is such a positive person, as is his wife Danielle. I could not be more pleased with Abundant Health Chiropractic and how it has truly began to change my life in such an amazing way.
Jade Farquhar
22:26 26 Jun 18
Having a great experience with Dr. Graf! He keeps you educated throughout your sessions on your physical status and the office environment is a joy to be around. Highly recommend!
Aaron Tressler
23:57 23 Jun 18
Dr. Graf is truly an exceptional chiropractor. His knowledge and passion to help is at the highest level. You will be thankful you made this decision. Glad to know this amazing chiropractor.
Paul Carper
18:36 21 Jun 18
Justin is one of the most passionate about his work Doctor's of Chiropractic that I know. He is about helping you find the root of them and helps you fix the cause of the problems. He works with you, Develops a plan and follows through. Cannot thank him enough for all he's done.
Jason Gordienko
20:07 20 Jun 18
I moved to this area about 4 years ago from Philadelphia and needed to find a new chiropractor. After much time searching, I found Dr. Graf. I've been under chiropractic care for about 10 years and Dr. Graf is the best. He is knowledgeable and works with my hectic schedule. Before seeing him, I managed to work around back pain. Since being a patient of his for the past 3 years, I'm now pain free and back to my active lifestyle. I am back to riding dirt bikes, exercising and golfing without the fear of my back letting me down. Greatest health decision I have made
David Bracetty
21:16 19 Jun 18
Being constantly on the move and carrying gear as a photo/video professional really beats me up. Having Dr. Graf educate me on the importance of my spinal health and walk me through a care plan that applies specific adjustments to my spine is invaluable.I leave every visit relieved and relaxed and I'd recommend to anyone in similar situation.
Lori Bickford
22:42 18 Jun 18
Dr Graf is awesome! He doesn't just treat your symptoms but is always educating his patients on their overall health and the impact your spine has on your health and wellness, and your life. He lives what he preaches...he cares deeply for people and is passionate about wanting them to live well and be healthy. 🙌🏽
Kaitlin O'Connor
21:43 18 Jun 18
I came to Abundant Helath Chiropractic after multiple trips to the ER for severe migraines. It was found that the curve in my neck was no longer there. This was from everyday technology (looking at computers and cell phones) or from multiple cheerleading accidents in High school and College. I started on a personalized wellness plan with Dr. Graf. After about three months the changes were so drastic. My migraines were very few and in between and just the difference in X-Rays from my first evaluation to my current one were amazing. The curve in my neck was actually back! I would recommend coming to see Dr. Graf even if it is just for an opinion or for an actual appointment. Chiropractic care can improve your life drastically!
Alyssa Buczynski
21:25 18 Jun 18
Dr. Graf has changed my life forever! Couldn't recommend him more. Totally worth it!
Kim Moreau
21:19 18 Jun 18
I have been a patient for a few years and my quality of life has definitely improved. I have suffered with migraines for 20+ years and since seeing Dr. Graf I have been able to decrease the medications that I take on a regular basis. I highly recommend Abundant Health Chiropractic.
Kathy Hutnick
15:02 14 Jun 18
Dr. Graf is one of a kind, compassionate and caring is only the beginning of what you will experience from him. He will definitely help you to feel better, I have been coming since Oct and feel much better.
Next Reviews
Write a review